Posted: Feb 1, 2023 / 06:37 PM CST
Updated: Feb 1, 2023 / 06:38 PM CST
MONTGOMERY, Ala. (WIAT) — As Alabama begins releasing hundreds of inmates early, some crime victims say they should've been given more time to know this was happening.
Victims groups have been scrambling this week to notify families impacted by crime that their perpetrators may be getting out soon.
That includes Sara Welch, whose son Matthew was killed by a drunk driver in Choctaw County in 2014.
"He had just turned 23 years old. Baseball was the love of his life. He had just went to college on a baseball scholarship," Welch said about her son.
Welch says she was initially told during an August parole hearing that the man charged with reckless manslaughter of her son would be released September 2024.
Then last week, she was contacted by someone who knew the inmate's family, saying instead, he would be released Tuesday.
Welch says what she was feeling when she heard the news.
"Shock, disbelief, fear," she said.
Welch called several agencies for more information, including the Alabama Department of Corrections and Attorney General's Office before eventually learning he would not be released — at least not this week.
"He would've been free yesterday if the AG had not stepped in and filed motions to stop it," Welch said.
Welch says the lack of communication has left her confused and worried about the release process. She's not the only one.
Those with Victims of Crime and Leniency, or VOCAL, say they've been working to inform victims this could be happening.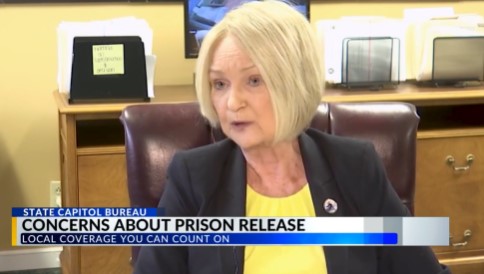 Director Janette Grantham says it's crucial to have time to prepare. She gave an example of one woman whose perpetrator was released this week. He was initially charged with attempted murder. Grantham says the woman was notified of his release the day of.
"She's very afraid. He tried to do it again, he said he'd get her. But by not having time — there's things she could've done. She might have wanted to put up cameras, or some kind of security system," Grantham said.
As of Friday, ADOC had contacted just about 20 victims. We reached out to the Department asking how many victims have been notified so far and where they were with the process but did not hear back.
Crime victims groups express concern over inmate release (cbs42.com)